World 1st laptop?
1st laptop? Maybe?
Designed in 1979 by a Briton, William Moggridge, for Grid Systems Corporation, the Grid Compass was used by NASA on the space shuttle program in the early 1980's. A 340K byte bubble memory lap-top computer with die-cast magnesium case and folding electroluminescent graphics display screen.
Gavilan Computer As The First Laptop?
Manny Fernandez had the idea for a well-designed laptop for executives who were starting to use computer. Fernandez, who started Gavilan Computer, promoted his machines as the first "laptop" computers in May 1983. Many historians consider the Gavilan as the first fully functional laptop computer.
However, people consider Osborne 1 as the world 1st laptop.
The computer considered by most historians to be the first true portable computer was the Osborne 1. Adam Osborne, an ex-book publisher founded Osborne Computer and produced the Osborne 1 in 1981, a portable computer that weighed 11kg and cost $1795. The Osborne 1 came with a five-inch screen, modem port, two 5 1/4 floppy drives, a large collection of bundled software programs, and a battery pack. The short-lived computer company was never successful.
11kg!! What a portable laptop!!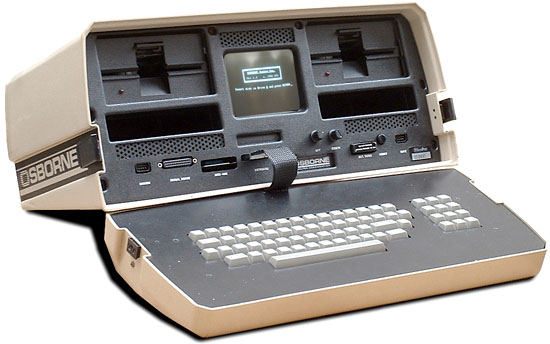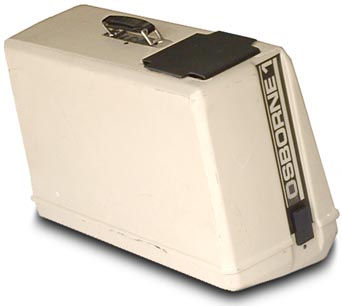 With technologies development, LCD had been intro into the world replacing CRT as the mobile computing. By then, the revolution of laptop became better as the LCD were less bulky and few times thinner compare to CRT.
Through the 20 years of revolution, there comes macbook air, pda, netbook and etc.
One has to wonder what the next twenty-five years will be like.