Handmade Japanese Shoji lamp
I browse through the internet and found a website name instructable.com. I found a lamp that pretty nice. It use Japanese shoji style to create a DIY lamp. So I try to make on my self too.
I use tracing paper, bamboo satay stick, some electronic equipment. The wood I do not know for what purpose, I just take it picture for fun.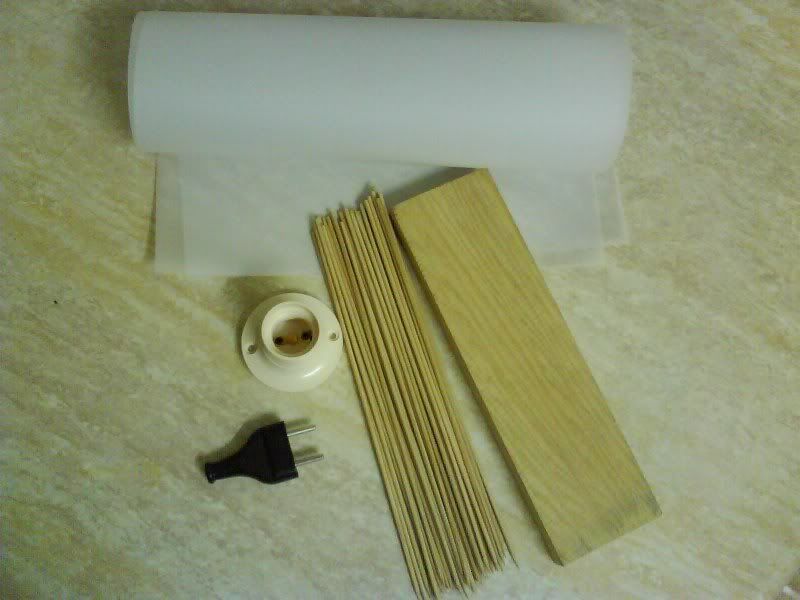 Then I start with measuring the stick. I align it this way so that it will had rectangular shape and not square.
Then I measure the stick for the horizontal and vertical for the inside the square. I took 70% of the original length and cut it into sizes.
So it will looks like this. 4 different length of stick.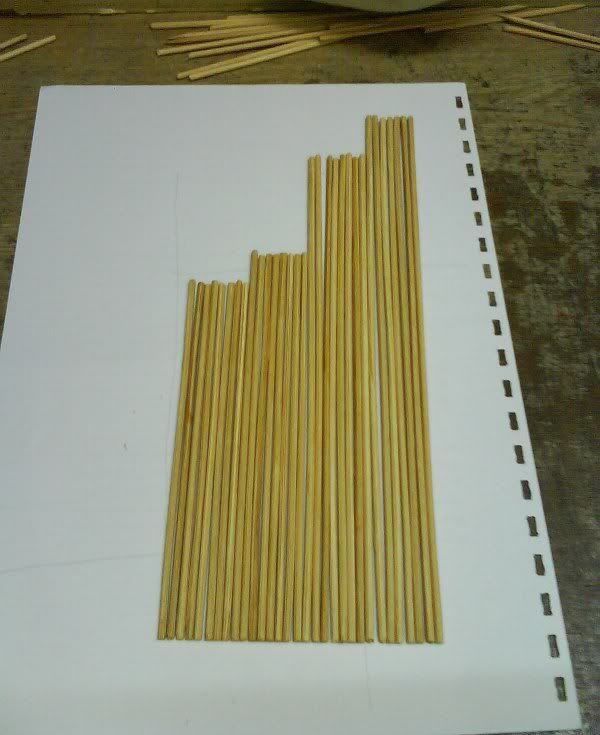 Then I glue the join with glue gun. I will suggest use UHU because glue gun is far too hard to control.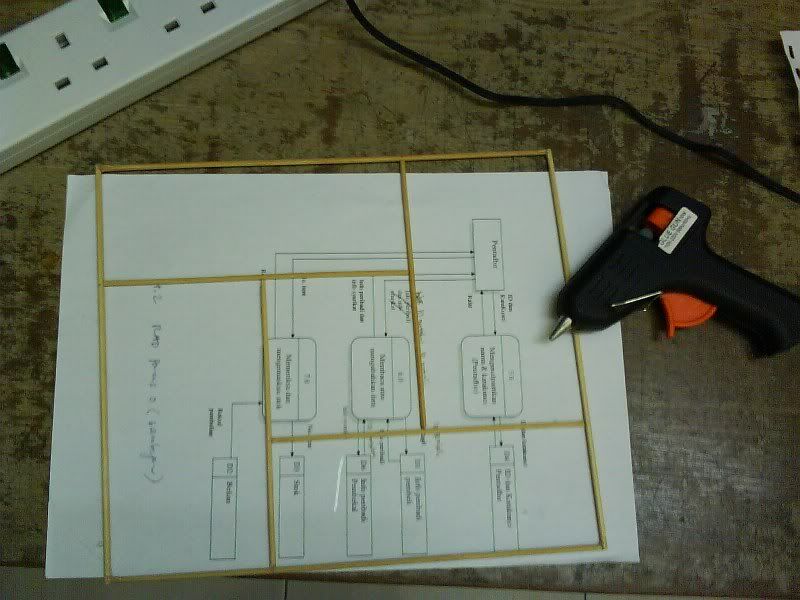 Then I stick the frame to the tracing paper which I had cut it into sizes.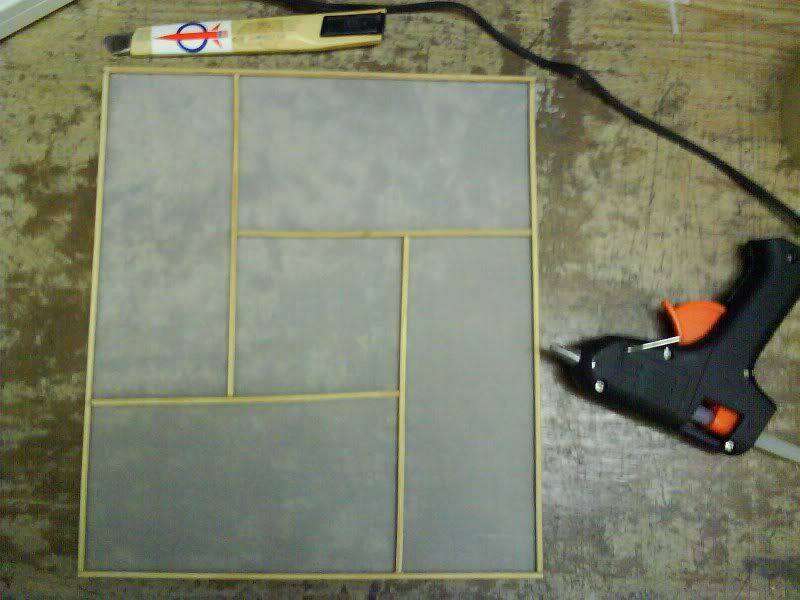 It almost done with 4 angle. It will look something like this.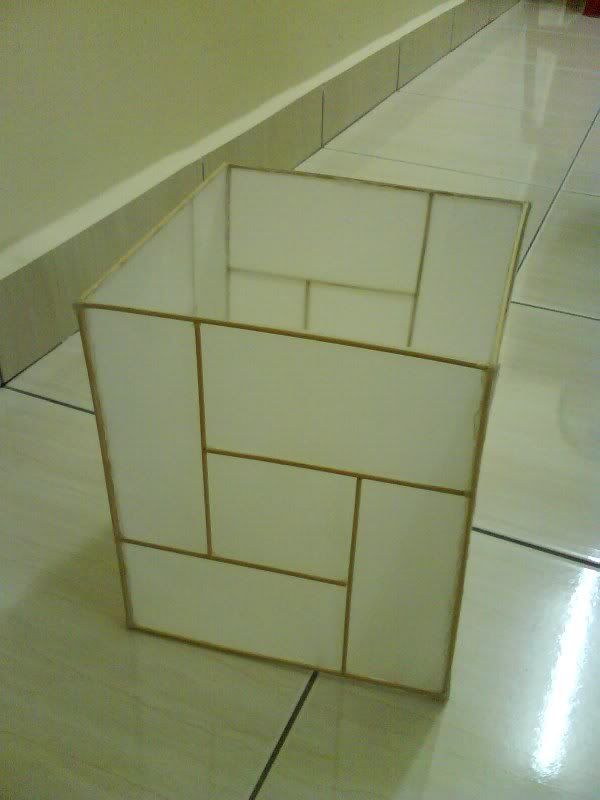 I perform the wiring for the electric parts.
Then stick the bulb holder to the plastic plate I found in my house.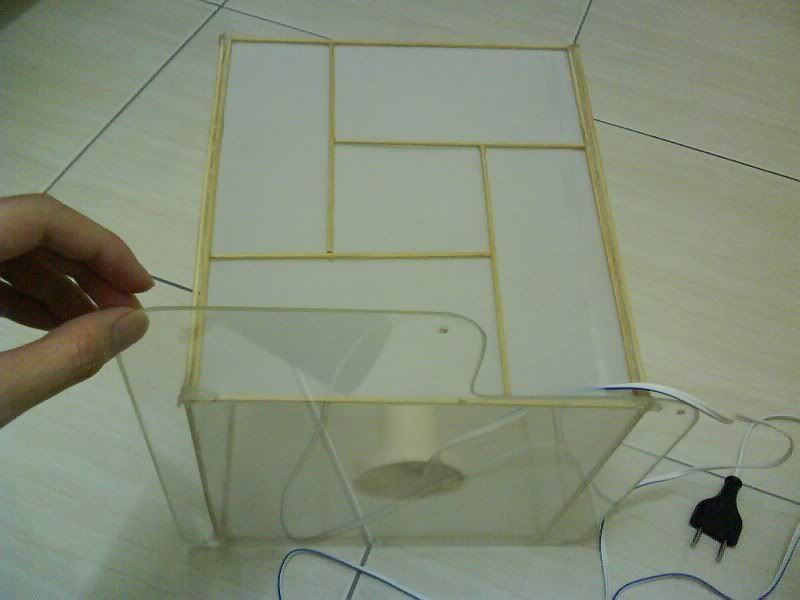 Tadaa!! It done and able to use. Pretty nice with the light and design.