DAP Victory Dinner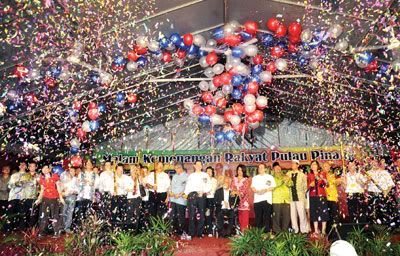 DAP held 1000+ table of dinner at Han Chiang field on 28th November 2008. The dinner suppose to start at 8:00pm but we arrive early. The traffic totally jam. Imagine 10,000+ headcounts of people cramp in this place at this moment.
The ticket consist of RM300, RM1,000 and RM5,000 per table. Each table contain of 10 person max. I'm taking on RM1,000 per table. The purpose of this dinner is for fund raising aiming to raise RM500,000 for the DAP new headquarters which expected to cost about RM3million.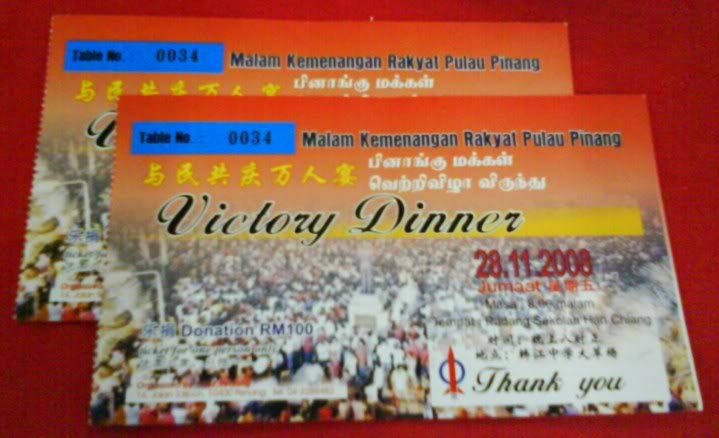 I was on table 0034. Wiping my eating utensil, can't wait for the food to arrive.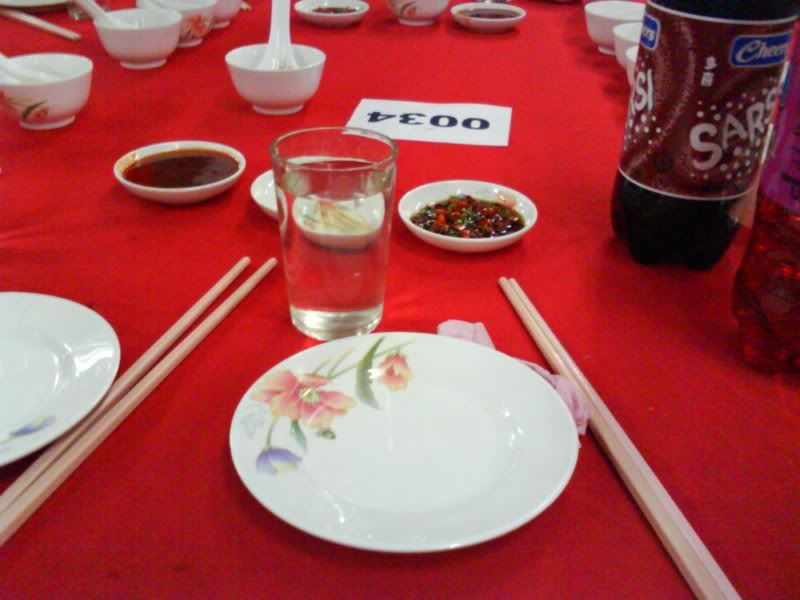 There is three type of drinks, strawberry, Sarsi and mineral water. I don't like carbonate drinks so mineral water is my choice.
The dinner start at approximately 8.30pm. The first menu is 4 seasons.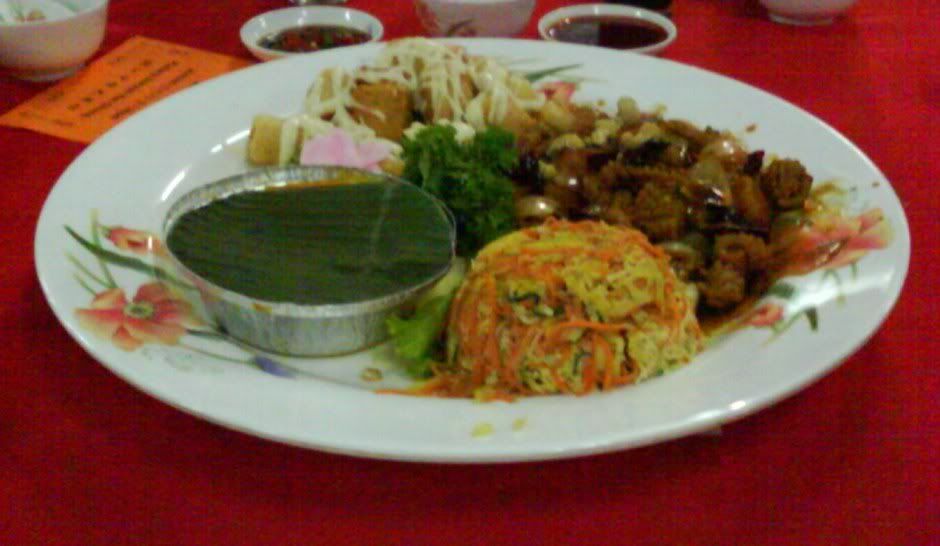 The second menu is chicken herbal soup, omg, I forgot to take picture of that. Then follow by third menu is the shark fin soup. Yum yum.

Then follow by mushroom vegetables which is one of the must have dishes in dinner. You may able to see this dishes appear in all the wedding dinner as well and some may have abalone.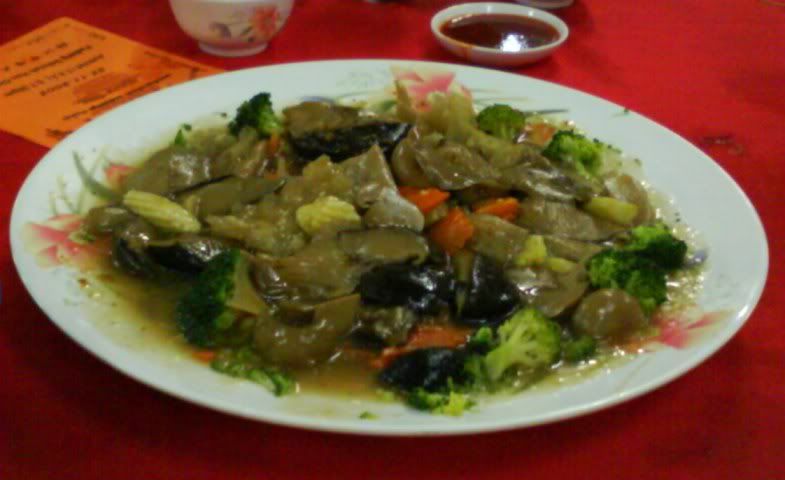 The fourth menu is the steam prawn.
After the prawn, follow by steam fish.
When the lotus leave fried rice arrived, we know this is the second last menu of the day. So we started to eat and finish this to full our stomach. This is what it was left.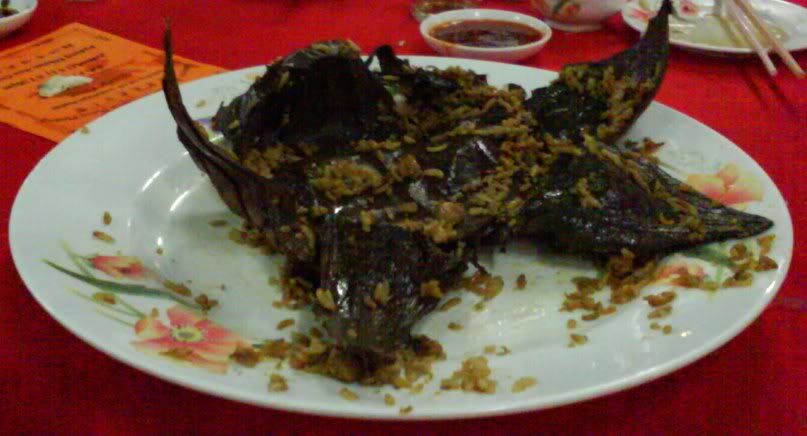 Then the last menu of the day, ice lychee jelly as the dessert.