My best friend's wedding - invitation
Two months ago, I'd received the invitation from
Wah
Keong
to his wedding dinner at
Teluk
Intan
on 28
th
September 2008. So close to
Hari
Raya
. At first, I taught it was a joke but it was for real. Feeling so happy for him. Couple of weeks later, I'd received an official wedding invitation card. The invitation card was stunning, it was so nice. Simple and nice. I like the design a lot. On the front cover, there is a dragon and phoenix logo. Even the
envelope
had design on it.
On the first page, it was two cute drawing of a married couple with the name of my friend
Wah
Keong
and his wife
Suh
Ching
.
In the middle page, the layout is awesome. Very neat and nice.
At the last page, there is a map shown the route to the restaurant. This is totally great.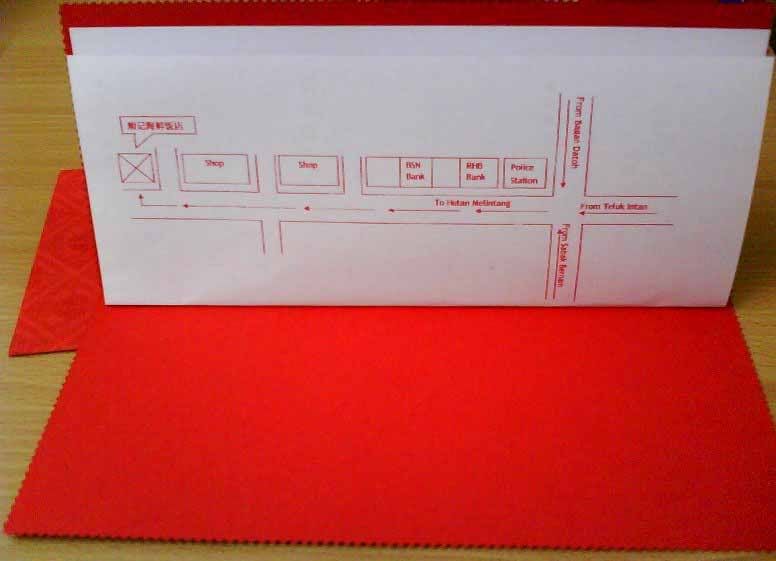 I'd shown the invitation card to my
gf
and she really likes the design. Well, I like it too. As I like simple and nice design rather than too fancy design. The shape of the card is not square but rectangle shape. Nowadays the LCD all in
widescreen
style which is nice, what else looks better than
widescreen
shape card.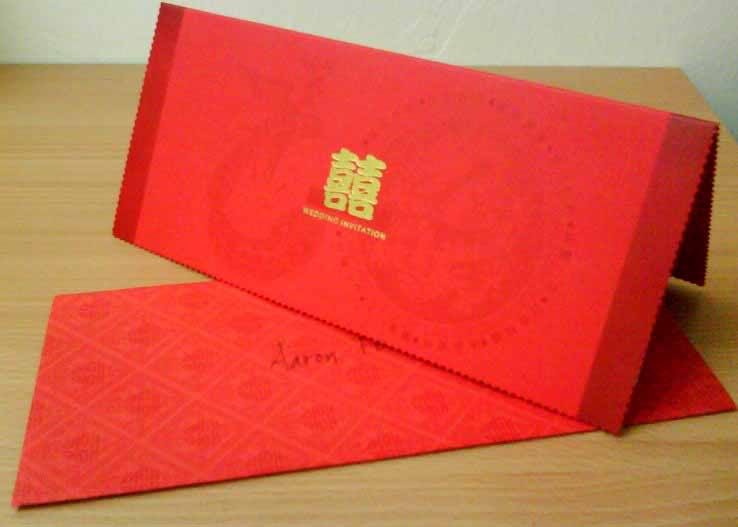 I guess I have an idea on what to choose for my future wedding invitation card.